Following tools shall be required for the installation of light fittings & fixtures.
Portable hand tools.
Portable Drilling Machine
Spirit Level
Level Threads
Step Ladder / Scaffolding
Digital multimeter
INSTALLATION GENERAL REQUIREMENTS
Site Engineer (Electrical) has to ensure that all wiring is completed and tested and site is cleared from civil section to install light fittings and all cement works and coloring of wall is completed and cleared for installation of wiring accessories.
Prior to start installation, Site Engineer (Electrical) should ensure that approved shop drawings related to the installation area are referred and that required materials are available at site as per approved material submittals.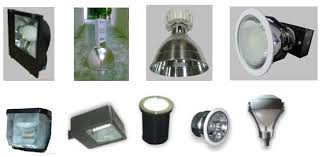 INSTALLATION PROCEDURE FOR LIGHT FIXTURE
Installation works shall be carried out only with respect to approved shop drawings of latest revision.
Site Engineer (Electrical) has to ensure that all the lighting fixtures are received at site of latest revision.
Site Engineer (Electrical) has to ensure that all the lighting fixtures are received at site as per approved material submittal and as per approval.
Ensure all finishing works in all related areas are completed for the area of installation and released / cleared by civil section to proceed on with the installation of lighting fixtures.
Type of lighting fixtures are to be selected as per the approved schedule of lighting and approved shop drawing.
Lighting fixtures installed in exposed external areas shall be of weather proof type.
Lighting fixtures are to be installed in line and parallel with other line of fixtures as per approved shop drawings, and false ceiling drawing.
Lighting fixtures which are heavy shall be supported from the ceiling using galvanized caddy clip and heavy gauge G.I. wire.
Lighting fixtures fixed in service areas, where there is no false ceiling, fittings are to be fixed firmly using anchor bolts. minimum 6mm bolt and metal expansion anchor rods.
Fixing of lighting fixtures above ducts, pipes, trays and trunkings shall be avoided.
Connection between lighting fixtures and ceiling roses are to be made only using heat resistance 3 core, 2.5 sqmm or 1.5 sqmm flexiables / wires. wires.
Ceiling rose location shall be easily accessible and should be avoided installating above AC ducts and cable trays.
All lighting fixtures shall be connected with earthing cable.
Before fixing lamps all lighting fixtures are to be cleaned.Gloves shall be used in works.
Correct lamps are to be fixed in lighting fixtures.
Installation of louvers shall be installed and protected by polyethen sheets.
Care should be taken in fixing the fitting louvers and avoid finger prints or dust on louver
Before installation all wires should be tested, meggered and schedules should be submitted to Engineers for approval and records shall be maintained.
GI boxes, round pvc boxes in concrete must be treated after plaster and the edges shall be finished good and clean. Wall finish shall be done uniformly around the box edges.
Test results should be submitted to consultant for the records.
Ensure that where luminaries are fixed direct to conduit boxes the final circuit connections are adequately protected against the heat transfer from the luminaries
Fix a label at each luminaries which is connected to more than one circuit to read This luminaries is connected to 'X' number of circuits and is supplied from distribution board Ref.'Y'. Isolate each circuit prior to working on the luminaire. Agree label location and format on site.