The purpose of this procedure is to define the step by step method to implement the correct practices for the precommissioning & commissioning of Telephone Data System, Structured Cabling System through the guidelines contained herein so as to ensure that the electrical job execution complies with the project requirements and serves the intended function to satisfactory level of the client.
Required Tools
Portable Hand tools
Step Ladder
Fluke Tester
Multimeter
Precommissioning Procedure for Telephone System
Ensure that the Telephone System installation is complete and mechanical completion is approved & all comments on the installation are incorporated.
Ensure that all installations are in conformity with local & international building codes.
Ensure that no damage has occured between mechanical completion & precommissioning.
Repair / replace damaged components, if any.
Ensure that the Main Distribution Frames (MDF) & Intermediate distribution frames (IDF) are properly tagged & identified location wise and service wise.
Ensure that all face plates and patch panel ports are properly labelled.
Ensure that the wiring termination to the Telephone panels are complete & are tight & secure.
Ensure that the cables are placed with sufficient bending radius so as not to kink, shear or damage binders.
Ensure that the outgoing cables from the MDF are terminated in the IDFs & the cables from the IDFs are teminated in the respective telephone sockets.
Ensure that all riser cables are securely held in place by an industrial acceptable practice.
Check for the location of installation is free of any water or construction debris.
Ensure that the cables to the panels are properly tagged & identified.
Ensure that all cable runs are labelled at 150mm at each end of the cable.
Ensure that the panels are properly earthed & connected to the earthing system.
Ensure that all conduits, sleeves & other race ways for carrying for riser cables shall be with approved fire sealant at each fire barrier penetration.
Ensure that all unused conduits, sleeves, etc., are sealed & metal caps are provided wherever applicable.
Ensure that elevator phone race way & wiring is carried out from an area near controller in the elevator machine room to IDF.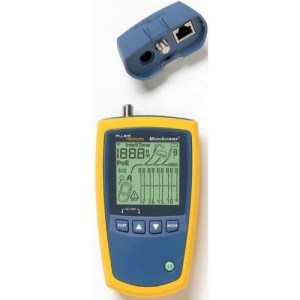 Commissioning Procedure for Telephone System
Ensure that all the precommissioning checks are carried out successfully.
For horizontal cabling (4 pair cat 6 UTP) Testing & commissioning shall be carried out as per EIA/TIA standards applicable manufacturing standards using fluke tester to cover the following parameters:
– wire map for 8 wires
– length of wires
– propagation delay
– attenuation (db)
– frequency (MHz)
– limit (db)
All horizontal wiring shall be certified to meet cat 6 specifications at 100 mbs.
Patch panels at telecom rooms (IDF) Testing shall be carried out using category 6 testing tool to EIA/TIA standards
Fibre Optic Cabling
Fluke testing shall be carried out for all fibre optic cable cores both single mode & multi-mode including:
– testing between the IDF terminations (fibre optic patch panels inside telecom rooms) and the fibre optic MDF terminations (fibre optic patch panels inside the server rooms)
– testing between BDF terminations (patch panels inside BDF rooms) and fibre optic MDF terminations (fibre optic panels inside server rooms).
The following parameters shall be tested & recorded:
– length of cable
– pass report for all cores
– propagation delay
– Attenuation (db)
– Frequency (MHz)
– Limit (db)
Voice back bone cabling:
– Testing shall be to EIA/TIA standards and applicable regulations using continuity tester for each & every core
– All testing shall be documented & forwarded to Manufacturer for warranty & certification.
Attachments:
Precommissioning check sheet for Telephone System
Commissioning check sheet for Telephone System
Pre-Commissiong & Commissioning plan for Electrical System
Risk Assesment