Following tools and equipment shall be required for the installation of Uninterrupted Power Supply UPS system.
Fork Lift or Crane, pallet mover with capacity & arrangement in line with the Manufacturer recommendations and as required at site.
Portable hand tools.
Portable Drilling Machine/ Grinding Machine & Angle Cutter.
Spirit Level
Level Threads
Digital multimeter
Earth resistance tester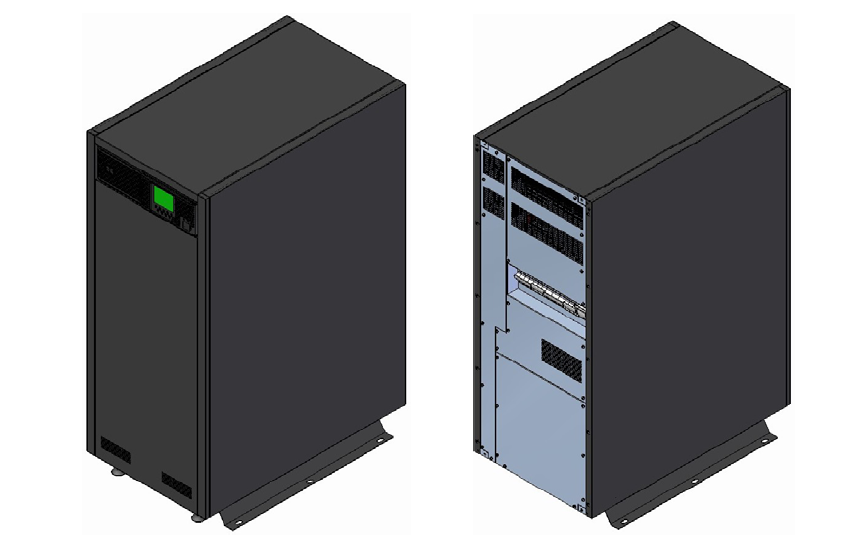 INSTALLATION PROCEDURE FOR UPS SYSTEM
Installation works shall be carried out only with respect to approved shop drawings of latest revision.
Site Engineer (Electrical) has to ensure that all the materials are received at site as per approved material submittal.
Ensure all civil works are completed for the area of installation and released / cleared by civil section to proceed on with the installation of UPS Panel.
UPS panel and batteries shall be shifted to its location without causing any damages.
Installation of ups panel shall be carried out as per manufacturer recommendations Access around ups panel shall be checked for any maintenance works.
All batteries shall be charged fully arranged and connected as per manufacturer recommendation Incoming and outgoing cable connections shall be done as per approved shop drawing with suitable cable gland cable lugs etc., Clean earth shall be provided for UPS panel as per approved shop drawing.
Bypass arrangement shall be provided to operate the ups panel in case of any failures.
All components of the UPS panel such as breakers, relays, fuses, meters, contactors, and terminals etc., shall be verified against the approved material submittal for correct rating and size.
UPS panel shall be covered and protected until the time of commissioning
Remote Alarm Unit (RAU)
A separate alarm unit shall be provided and shall include the following monitoring and alarm functions.
* System normal – inverter fault
* UPS alarm – LED test
* Shutdown imminent – alarm mute
* Mains failure – ON/OFF switch
* Load on reserve
SNMP Connectivity (Manage UPSNET)
This adapter shall provide the ability to manage UPS via the following methods:
* WEB monitoring – Full Featured SNMP
* Telnet – Event Email options and SNMP Traps
* Out-of-Band Accessbility
UPS Remote Monitoring Software
An SNMP S/W package with specified features as per specification requirements PS Remote Monitoring Software shall be provided for the windows environment that utilizes the on board serial communication port SNMP for remote monitoring within the Control Room of the UPS Installation.