1. PURPOSE
The purpose of generating this Method Statement is to define the procedure step by step to implement the correct practices for Installation, Termination of LV Cables & Wires guidelines contained herein so as to ensure that the job execution complies with the requirements and serves the intended function to satisfactory level.
2. SCOPE
This Method Statement refers to various work procedures contained within project control documents, which explains and covers the Installation, Termination of LV the intended Cable & Wires.
3. RESPONSIBILITIES
Engineer In-charge (Electrical) / Site Engineer (Electrical).
4. TOOLS / EQUIPMENT
4.1. Portable hand tools.
4.2. Portable Drilling Machine/ Grinding Machine
4.3. Spirit Level
4.4. Level Threads
4.5. Hydraulic Crimping tool
4.6. 500 / 1000 volt Insulation Tester
4.7. Digital multimeter
4.8. Cable Rollers
4.9. Cable Drum Jack
5. MATERIALS
LV Cables, Wires and accessories shall be in line with the approved material submittal.
6. HANDLING & STORAGE
On receipt of the LV Cables, Wires and accessories at site necessary precautions shall be taken for unloading, shifting & storage, as follows:-
6.1. Material shall be stored in a covered / dry space at all the time .
6.2. All materials received at site shall be inspected and ensured that the materials are as per approved material submittal.
6.3. Any discrepancies, damage etc., found will be notified and reported for further action.
6.4. Material found not suitable for site use will be removed from site immediately.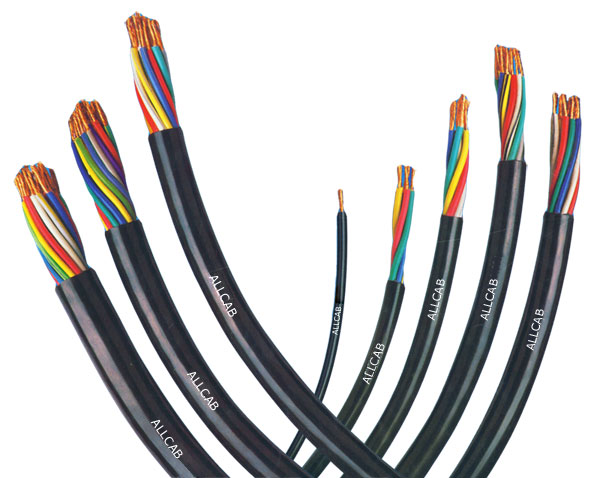 7. INSTALLATION PROCEDURES GENERAL
7.01 Ensure that the work area is ready and safe to start the installation of LV Cable & Wires.
7.02 Ensure the installation of LV Cables & Wires are carried out in accordance with manufacturer's installation recommendations, requirement of applicable standards and in accordance with recognized industrial practices and specified in project specification to ensure that installation complies with requirements.
7.03 Prior to start the installation, refer to the approved shop drawings related to the area of installation and ensure that required materials are available at site as per approved material submittals.
7.04 Ensure the materials are stored properly and there is no mark of damage or deformity of any kind before issuing the material from site store. All materials and accessories should also be free of dust, scale, or oil.
7.05 Ensure that the issued materials are of approved specifications / submittals and as per the the requirement of the area shop drawing's. (i.e. Make, size, Model / Type etc.,).
7.06 Care shall be taken to avoid direct exposure of cables to solar radiation in storage area and at installed area.
7.07 Wrenches shall not be used to pull cables
7.08 Do not install through joints in cables.
7.09 Do not route cables below water services pipework.

INSTALLATION PROCEDURE FOR CABLES
7.10 The total cable route shall be inspected to ensure that the routing is complete, ether on ground or on cable trays, as per approved layout and free from any sharp edges & sharp objects.
7.11 As per cable cutting schedule, site electrical supervisor will ensure that the cable drums are shifted to the correct location, where cabling has to started for any particular feeder.
7.12 The trays shall be curved enough at the right angles to allow to lay the cable with correct bending radius, with out any sharp bends, knits.
7.13 Where more power cables are run together, Adequate cable tray should be provided considering the spacing as per specification. Spaced apart by at least one cable diameter (of larger cable) throughout the length of the cable run.)
7.14 Cable rollers shall be placed inside trench / on cable tray inline and angle rollers will be used at all the turnings of trench / on cable tray.
7.15 Cable laying shall be started by rotating the drum in a direction recommended by manufacturer and as indicated on drums. The site supervision team will ensure that the undue stress on pull is not applied to cable, while laying the cables.
7.16 Cables shall be identified at the both ends and in between convenience interval on riser, identification bands as per approved material and approved cable schedule.
7.17 Cables shall be dressed properly, Secure cables to cable tray using straps / heavy duty ties where the cables are fixed to a vertical cable tray or ties where the cable tray surface is horizontal, without any overlapping. Ensure that the cable distance is maintained as per approved shop drawing, as per manufacturer's recommendations and as per general engineering practices.
7.18 Earth conductor shall be laid parallel along with cables and tide along with the cable at suitable intervals.
7.19 Where cables passes through a floor or wall, sealing material should be provided and that area should be sealed properly (from both sides).
7.20 On completion of cable laying and dressing, continuity and insulation resistance tests with (1000 V Insulation tester ) shall be carried out and shall be recorded. Cable ends shall be sealed properly, till the glanding and termination.
7.21 All conductors requiring bolted connection shall be terminated with compression lugs using an automatic compression crimping type tool.
7.23 Cable lugs shall be tinned copper compression type.
7.24 Terminations to be carried out as per standard and approved procedure.
7.25 Cable glands to be used of approved and quality as per manufacturers recommendations.
7.26 Insulation test shall be carried out after installation and before termination of cables.
7.27 After approval by consultant for the cable laying and meggering, test results shall be submitted.
7.29 Crimped terminations shall be used for cables above 6 sq.mm and pinch screw should not be used.
7.30 LV cable termination and connections shall be done by experienced electrical technician under the supervision of Site Supervisor or Site Engineer.
INSTALLATION PROCEDURE FOR WIRES
7.31 Ensure that the cabling/wiring is being installed as per approved shop drawings.
7.32 All the containment system is checked for thoroughness and cleanliness all along the circuit.
7.33 All the routing / all wiring is to be drawn from respective distribution boards to point of utilization and is looped from live and neutral terminals of accessories for circuit continuation as per the approved shop drawings.
7.34 Final connections in luminaries and heat producing / emitting equipment shall be made using heat resistant flexible cables.
7.35 The specified wire sizes to be followed as per approved load schedule / shop drawing.
7.36 Ensure that proper color coding is followed for phase, neutral , earth wires as per standard electrical codes and respective approved shop drawings and specifications.
7.37 Ensure that each circuit is being neatly dressed/bunched at intervals.
7.38 After dressing of wires, provide the respective circuit ferrules at the ends at phase, neutral and earth bar ends.
7.39 The cables or wires, should not be jointed. Those should be continuous .
7.40 Wires shall not exceed the capacity of the conduit or trunking. The installations shall comply strictly by following the standard rules and regulations.
7.41 Wires shall be combed as installation proceeds and the neutral, earth conductor shall be run with the phase wires of that circuit.
7.42 Wires of one circuit shall run in the same conduit.
7.43 Each wires of a circuit running in trunking shall be grouped together with cable ties.
7.44 Do not install wiring of more than one phase in an outlet box or switch box, other than one designated for multi phase use.
7.45 The Color coding of wires / cables shall be fallowed till the termination within distribution boards and equipments.
7.46 Wires shall be tested with a 500 v insulation tester before & after installation, after marking off all the wires.
7.47 Test results should be submitted to consultant for the approval & records.
8. ATTACHMENTS
8.01 Risk Assessment
8.02 Inspection and test plan
8.03 Quality control procedure
8.04 Check sheets.