Following tools shall be arranged before starting the process of installation of transformer.
Fork Lift or Crane, pallet mover with capacity & arrangement in line with the Manufacturer's recommendations and as required at site.
Portable hand tools.
Portable Drilling Machine/ Grinding Machine & Angle Cutter.
Spirit Level
Level Threads
Digital multimeter
Earth resistance tester.
GENERAL INSTALLATION REQUIREMENTS
Ensure all civil works are completed for the area including floor paint to carryout the installation, and clearance is obtained from respective authorities to proceed further.
Prior to start the installation, refer to the approved shop drawings related to the area of installation and ensure that required materials are available at site as per approved material submittals.
Ensure the materials are stored properly and there is no mark of damage or deformity of any kind before issuing the material from site store.
Transformer will be off loaded to the place nearest to the installation and protected properly from dust & environment, etc.
Transformer Installation Method
Prior to installation, the foundation will be checked for cleanliness and level.
The unit will be inspected prior to shifting to site for any mechanical and structural damage during transportation.
The name plate will be checked against equipment data sheet to confirm conformity with the approval.
Ensure the installation of Transformers are carried out in accordance with manufacturer's and local authority's installation recommendations, requirement of applicable standards and in accordance with recognized industrial practices and specified in project specification to ensure that installation complies with requirements.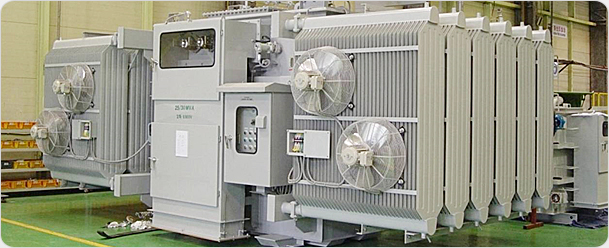 INSTALLATION PROCEDURE FOR TRANSFORMERS
Where auxiliaries are shipped loose, these will be identified and checked against the dispatch documents. Any item found missing or damaged will be noted to the supplier immediately  for the replacement / repair.
Special attention shall be paid to the condition of instruments and monitoring devices supplied loose or installed along with the transformer.
Transformer will be moved by crane using lifting lugs as per manufacturer's, recommendation and shall be positioned on Transformer base in plant yard. Transformer will be moved over rails and brought to the position as indicated in the drawing, after installation of wheels at base.
The installation will be checked by site electrical supervisor and engineer for proper placement and orientation of Transformer.
After final positioning of transformer, all wheels will be locked to arrest any movements of the transformer.
Transformer auxiliaries and instruments will be installed as per manufacturer's recommendation / guidance with close supervision of site Electrical supervisor and Engineer.
HV and LV side termination shall be carried out as per approved drawings.
Transformer Earthing shall be done as per local authority Regulation, specification and approved drawings.
After inspection of Transformer and approval by local authority and Consultants, proper care will be taken to protect the unit from dust by suitable covering, and shall further be released for the Testing work.