INSTALLATION OF DRAINAGE,RAIN WATER & CONDENSATE DRAIN PIPE WORK
On receipt of Drainage & rain water pipes & fittings , the materials shall be handled & stored in line with the following procedure:
Pipes will be stacked on a flat surface free from sharp projections, stones or other objects likely to cause point loading or pipe deformation.
The storage area shall be kept in proper level, so that the stacked pipes may be uniformly supported throughout their length.
Pipes will not be dropped on hard surfaces and will not be dragged along the ground. Wherever possible the loading and unloading of pipes will be carried out manually by hand.
If mechanical lifting equipment is used ensure no metallic slings hooks or chains will be used, slings, used in direct contact with the pipe. Rope or nylon belt sling will be preferred which will not damage or cut the pipe surface.
When socket pipes are stacked, the sockets will be placed at alternative ends of the stack with the socket protruding so that pipes are evenly supported along their entire length.
Pipe of different sizes or wall thickness will be stored separately or where this is not possible, those with larger diameters and / or thicker walls will be placed at the bottom of the stack.
The stacks will be protected from direct sunlight by covering with tarpaulin sheets.
All the pipe fittings will stored in the boxes as supplied by the fittings manufacturer.
INSTALLATION PROCEDURES
To carry out installation activities for Drainage, Storm water and condensate drain pipework, below mentioned procedure shall be followed step by step in sequential manner. Prior to commencement of installation it shall be ensured that all the previous activities have been completed & the area is released by civil contractor to proceed with MEP installations. Also it shall be ensured that all materials available at stores are inspected & accepted by Consultant.
ABOVE GROUND DRAINAGE & RAIN WATER PIPES (UPVC)
Prior to start of installation, refer the approved shop drawing related to the installation area and ensure that required material is available at store as per approved material submittals.
While issuing from site store, ensure that the materials are free of any damage or deformity of any kind Damaged material has to be rejected for replacement.
The piping route shall be marked on the soffit as per the approved shop drawings of the area.
Supports shall be installed as per the marking carried out as per approved shop drawings & as per manufacturer's recommendation.
The process of Rubber ring joining of uPVC pipes shall constitute of the following steps as per the manufacturer's recommendation.
(1) Ensure pipe is cut square and chamfered prior to assembly with fitting.
(2) Lubricate pipes and fitting and push-fit to full socket depth. Withdraw pipe 5mm on waste system and 10mm on soil system to allow for expansion.
(3) Soil fitting with spigot end should be inserted into sockets depth marks engraved on the spigot. This procedure automatically allows for expansion.
(4) Another fitting with a socket bracket to maintain expansion allowance. No expansion to be allowed on push-fit overflow system.
Solvent Jointing Of Pipes
The process of solvent jointing of uPVC pipes shall constitute of the following steps as per the manufacturer's recommendation. All joints will be made with an approved solvent / cleaner. The following procedure will apply to all solvent cement joints:
The pipe spigot to be cut square and clean all swarf to be removed. A chamfer to the depth of half the wall thickness at 15 degree inclination will be applied to each spigot.
The spigot and socket to be jointed should be carefully examined for any damage which would impair the jointing procedure.
The spigot insertion depth should be measured as the depth from the mouth to the shoulder of the socket. This insertion depth should be marked on the spigot.
The mating area of the spigot and socket should be thoroughly cleaned using the cleaning fluid provided and a clean rag or absorbent paper.
Using a brush apply an even layer solvent cement with a spigot and socket mating surface. The cement should be applied in a length wise direction and NOT with a circular motion. For joints of nominal diameter and above, the cement should be applied simultaneously to the spigot and socket by 2 people.
Immediately following cement application ensure that the parent pipe is suitably anchored, and push the spigot fully home in the socket without turning the pipe. The spigot should be inserted with a steady, continuous motion and held in place for 20 seconds. Remove the surplus cement from around the mouth of the socket.
Leave the joint undisturbed for 5 minute, then handle with reasonable care.
Rodding eyes / cleanouts shall be provided at locations as shown in approved shop drawings & on every 15 meters of straight length for maintenance of pipework.
All open end of piping will be suitably closed to avoid building debris entering into the pipes.
Upon completion of each section of installation, the same shall be gravity tested to a minimum of 1.5m static head for 2 hours or air tested at 50mm wg for 3 mins.
BELOW GROUND DRAINAGE & STORM WATER PIPE WORKS (UPVC)
The excavation and trench preparation shall be done as per approved shop drawings. Surveyor shall certify that the excavated level is correct.
All below ground Manhole to Manhole pipes and fittings shall be as per approved material submittal.
Minimum 10 cm concrete blinding shall be done prior to commencement of installation of pipes.
Pipes shall be laid as per approved shop drawings over the blinded surface & anchored using rebars.
All piping running under the building shall be encased in concrete of min.100mm thickness.
Upon completion of each section of installation, the same shall be gravity tested to a minimum of 1.5m static head for 2 hours.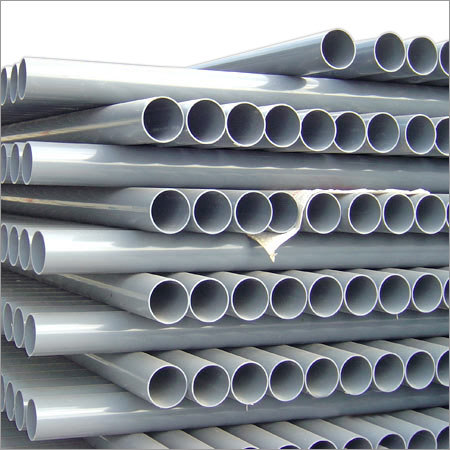 GENERAL REQUIREMENTS
All tests shall be conducted in the presence have parties having jurisdiction.
All works shall be in compliance with the Authorities Regulations.
CONDENSATE DRAIN PIPING
The material for condensate drain piping shall be uPVC in all areas except in the plant rooms & roof where the material used shall be GI steel pipe.
The condensate drainage piping shall be installed as per the approved shop drawings.
The joining of uPVC pipes shall be carried out using solvent cement as per manufacturer's recommendation.
The joining of GI pipes to the uPVC pipes shall be carried out using threaded connection.
During installation all straight runs of pipes shall be insulated leaving the joints using approved insulation as per material submittal.
Upon completion of installation of sections of condensate drain piping, the same shall be flow tested.
All joints shall be insulated upon successful completion of flow test.
IDENTIFICATION OF INSTALLED PIPES
The identification bands shall be installed not more than 6 meters for long runs and not more than 3 meters apart in short runs & complicated piping.
The identification code & band color is as follows:
Soil & waste pipes : Code-'W' : Band color – orange
Vents : Code-'V' : Band color – grey
Storm drains : Code-'S' : Band color – orange,grey
The identification shall be carried out after completion of installation of all piping, prior to clearance of services for starting false ceiling works.