The purpose of generating this Method Statement is to define the procedure step by step to implement the correct practices for Installation of Pressurisation Units & Chemical Dosing System through the guide line contained herein so as to ensure that the job execution complies with the requirements and serves the intended function to satisfactory level.
Following tools and equipment shall be arranged.
Fork Lift
Portable hand tools.
Portable Drilling Machine/ Grinding Machine & Angle Cutter
Spirit Level / Level Threads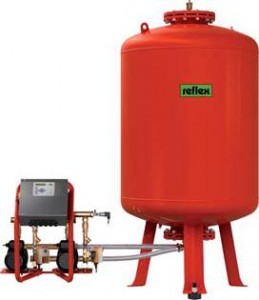 INSTALLATION PROCEDURE FOR PRESSURIZATION UNITS & CHEMICAL DOSING SYSTEM
Visually inspect the exterior casing of the Pressurisation Units & Chemical dosing System for any damages during shipping and transferring of the units.
Ensure that the installation of the Pressurisation Units & Chemical Dosing System is carried out in accordance with manufacturer's installation recommendations and specification.
Prior to start of installation, refer to the approved shop drawing related to the area of installation and ensure that required material is available at site as per approved material submittals.
Ensure that the equipment and accessories are stored properly and there is no damage or deformity of any kind during transportation of material from site store to the working area.
After inspecting the work area, ensure that it is totally ready for installation. Then the required equipment shall be moved to the place of installation.
Check the base of the Chilled water Pressurization units regarding dimensions and orientation.
Marking shall be done for the tank and for the pump package.
Place the tank and pump package at the marked places and fix them with bolts.
Ensure that all piping and valves shall be installed as per approved drawing of chilled water piping.
Install the chemical pot feeder at a convenient height such that chemicals can be safely added to the pot feeder.
Marking shall be done for the installation of chemical pot feeder. As the chemical pot feeder come along with the assembly of valves Hence install valves in the inlet and out let of the feeder only.
Electrical power, control wiring, and earthing shall be carried out as detailed in shop drawing.