This document describes the methodology for the Installation of Irrigation pump for the project building to ensure that all concerned persons are familiar with the sequence of activities, utilization of resources, and execution of the works in compliance with applicable Safety and Quality Procedures, and Project Documents and Specification.
This method statement is intended to outline the activities and the methods used for the Installation of Irrigation pump.
All activities will be carried out in accordance with the contract details and in full compliance to the Contract Specifications and Documents.
All work within the rights-of-way of the local municipal governments will be done in compliance with requirements issued by those agencies.
Mechanical Installation
The pump shall be installed onto the concrete foundation or equivalent metal structure. If the transmission of vibrations can be disturbing, provide vibration-damping supports between the pump and foundation.
Remove the plugs covering the ports. Align the pump and piping flanges on both side of the pump. Fasten the piping with bolts to the pump; do not force the piping into place. Anchor the pump securely with bolts to the concrete foundation or metal structure.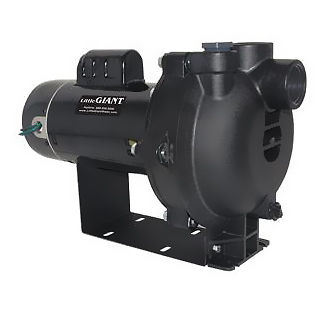 Electrical Installation
To facilitate the connection, the motor can be rotated to obtain the most convenient position for the connection. Remove the four bolts that attach the motor to the pump. Rotate the motor to the desired position. Do not remove the coupling between the motor shaft and pump shaft. Replace the four bolts and tighten them.Remove the screw of the terminal box cover.
Connect and fasten the power cable according to the applicable wiring diagram. The diagram is available on the back of the terminal box. Connect the earth (ground) lead. Make sure that the earth (ground) lead is longer than the phase leads. Connect the phase leads. Replace the terminal box cover.
Safe Work Requirements
Necessary measures will be taken for the safety of the equipment and any other works affected by the works subject of this document. Relevant entities which might require protection include any such works in the vicinity of the area of work or on the service access or discharge path. The construction team will ensure that any such requirements are documented. The hazards identified will be controlled under the overall Project Safety Plan which is a separate document communicated to all parties on the project.
Before commencing any works, all employees will attend a site safety induction training to ensure all safety measures are understood and implemented and to cover specific procedures in case of emergency. If necessary, practical training exercises will be conducted on escape routes, signage, evacuation and rescue.
Prior to the commencement of work, arrangements will be made for medical facilities and medical personnel to be available from prompt attention to the injured person. The contractor's vehicle assigned to the job site will be used for transporting the injured person to the first aid station and to the nearest hospital when required.