Following tools or equipment shall be arranged for the installation of steam boiler.
Fork lift or Crane with capacity & arrangement ( strap ) in line with manufacturer's recommendations.
Portable hand tools, Spirit Level / Level Threads
Drill Machine / Hammering Machine
MATERIAL HANDLING & STORAGE
On receipt of the Steam Boilers and accessories at site, shall be off-loaded carefully at site using necessary manpower and required equipment to ensure that no damage is caused to the materials necessary precautions shall be taken for unloading, shifting & storage.
All Packages for the Steam Boilers reaching to site shall be identified as per package list.
The Steam Boilers shall be preferably shifted directly to its location for installation.In case the Foundation is not ready the Steam Boilers will be stored in site stores as per manufacturer instruction.
All Packages for the Steam Boilers reaching to site shall be identified as per package list.
The Steam Boilers will be checked to ensure that it complies with the approved material submittals in terms of make, model, type, capacity etc.
Any discrepancies, damage etc., found will be notified and reported for further action.
Site Engineer (Plumbing) has to ensure that Steam Boilers used at site are free from any damage or deformity of any kind. Material found not suitable for site use will be removed immediately from site and the same will be replaced by correct item.
All packages shall be stored under protected dust area, till the Steam Boilers is shifted for installation.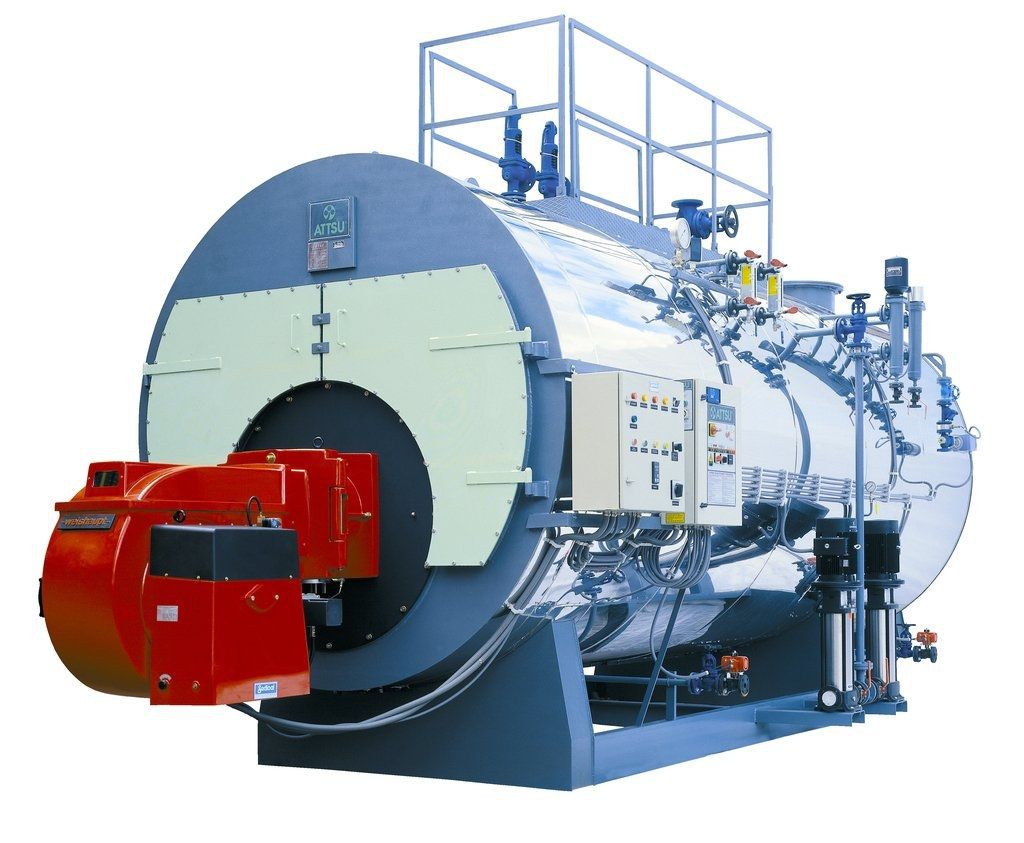 INSTALLATION PROCEDURE FOR STEAM BOILERS
Ensure all civil works are completed for the area of installation, and clearance is obtained from respective authorities to proceed further.
Prior to start the installation, refer to the approved shop drawings related to the area of installation and ensure that required materials are available at site as per approved material submittals.
Ensure the materials are stored properly and there is no mark of damage or deformity of any kind before issuing the material from site store.
Approved Steam Boilers accessories shall be used for installation purpose.
Steam Boilers shall be installed on the Foundation ensuring adequate space is available for valves, piping and for future maintenance.
Ensure that the concrete foundation should be horizontal & smooth finishes from top. Painting if required in civil detail.
Shift Steam Boilers from store to area of installation as per manufacturer's instructions.
Steam Boilers should not be lift by the connections. Strap should be used for when lifting, place strap according to the manufacturer's instructions.
After putting down on the foundation the Steam Boilers should be leveled and align on the foundation.
Foundation must be adequate to ensure that the unit will not be settle and cause pipe strain or distortion of the shell.
Steam Boilers accessories shall be installed as shown on the approved shop drawing.
When connecting the pipe system to the Steam Boilers sure that no stress or strain is imposed by the pipe system, on the Steam Boilers.
Tightening of the bolts should be evenly distributed over flanges, each bolt being gradually tightened in succession.
Installed air vent and safety valves as per manufacturer's recommendations.
Check all the gasket are effective when unit is operating, if leaks are evident remove gasket or tighten bolts as necessary.
Provide drain connection as per shop drawing.
Do not operate equipment at pressure or temperatures or other conditions in excess of those specified on the name plate or vassal marking.
Installed Steam Boilers shall be offered for inspection for client or consultant.