This civil work method statement is to describe the materials and procedures for the installation of tile installation works including the technical method of application and the sequence of works to be carried out for the project.
Necessary Plant & Equipment
Typical plant equipment to be used shall consist of:
~ Grease
~ Duct Tape
~ Levelling spirit
~ Welded holding down bolt template
~ Mobile crane
Method of Surface Preparation
To check and survey site, layout marking and setting.
Screed shall be laid after concrete slab has been thoroughly roughened, cleaned, wetted and spread with a layer of neat cement slurry.
The screed shall be 1:3 cement and sand mixture.
Setting bed for floor tile shall be of neat cement grout of the right consistency.
Edge restraint is normally necessary, it serve to restraint lateral movement of the tiles.
All cutting of tiles by high speed cutter is to be neatly carried out and suit site formation/edge.
Floor Tile Installation
Unload of tiles by mechanical means and stored. Each tile shall be loaded into trolley and transported to installation area.
To unload place and lay tiles by hand into position over neatly cement screed.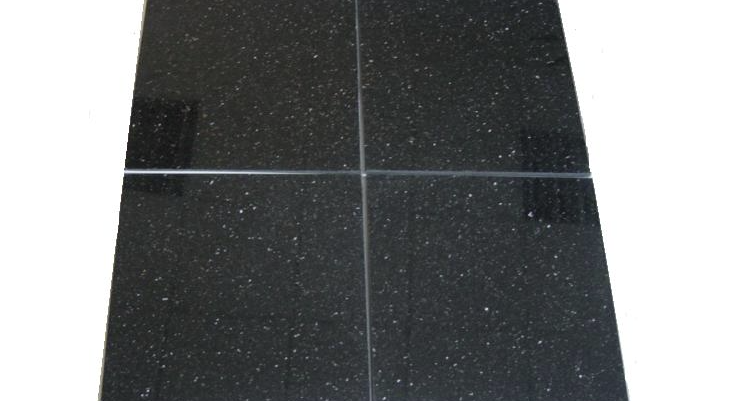 A control joint shall be established with regard to structure location and tiles are not to be set out symmetrically with each are and laid to regular line and pattern as required.
To tap the files firmly with a rubber mallet to neatly level fresh cement screed.
All joint in floor tiles shall be truly aligned and even. Grout shall be worked well into joints so that they are completely filled. All joints shall be used plastic spacer 2 -3 mm.
All floor tiling shall be laid carefully to avoid any fall and damage. All tiles shall be laid by the tile layer.
To ensure not to allow water onto new tiling until bedding and jointing have completely set.
Ensure no traffic on flooring within 48 hours after completion.
Tiles with any chips, cracks or otherwise defective shall not be used for the work.
Wall Tile Installation
Reconfirm the existing reference levels and position provided at site by surveyor.
Ensure that the existing plaster wall are vertically straight and does not exceed the wall finishing level
Identify and mark the wall file finishes level and setting out point with the reconfirmation from the resident architect.
Shift the required tiles, ordinary Portland cement and adhesive cement to the designated work area. Mix the cement and adhesive cement thoroughly with clean water.
Apply the mortar to the back of tile and tap in into place at the required level position to the wall.
Affix the remaining tiles ensuring a 2-3 mm spacer is used between tiles and wipe away the excessive slurry mortar that seeps out from the joint.
Proceed the finish working area and allow a few hours for the tiles to set.
File the wall tile joints with approved color grout.
Site inspection of complete wall area shall be undertaken with Resident Architect and any defect rectified
Alternative Method for Wall Tile Installation
Below is the step wise safe work method of statement for Ceramic Wall Tiles Installation.
Selected working area should be barricaded to avoid accidents & damages.
Obtain necessary clearances  and approvals from Engineers including MEP clearance before putting the tiles on walls.
Ensure the surface to receive the wall tiles will be thoroughly cleaned and it will be made free from any dust and background is free from crack, grease and oil & wall should be plastered.
Set out tiles layout ,markings as per approved drawing with reference from grid line.
Mark out level on corners and walls surface at reasonable distance to serve as reference for tiles finish levels.
Set out the tiles as per drawing layout by buttering each tiles back surface with approved adhesive and provide adequate spacers in between each tiles and maintain proper alignment.
Lay out tile work to minimize the use of pieces that are less than half of a tile and provide uniform joint widths unless otherwise indicated.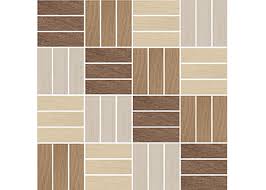 Where adjoining tiles on wall trim are specified or indicated to be same size align joints.
Provide smallest joint permitted for tile size and recommended by the manufacturer for wall tiles and spacer as per consultant selection.
The gap between the tiles will be filled using approved grouting materials.
Grout shall be sanitized and match the tiles. The joints shall be a minimum of 5mm deep and free from dust. All joints shall be completely filled, tooled to an accepted profile and wiped down to leave free from blemishes.
The grouting joint shall be a nominal 2mm, at no point greater than 3mm or less than 1mm and deviations shall be non-cumulative.
The grout joints shall be 'washed' joints: meaning the grouting shall be washed out to the bottom line of the arris.
Polish the tile when job is complete with clean dry cloth.
WIR to be raised after completion of work and ensure its approval from consultant engineer.