The purpose of this method statement procedure is to define the step by step method to implement the correct practices for the Noise Level Measurement through the guidelines contained herein so as to ensure that the job execution complies with the project requirements and serves the intended function to satisfactory level.
Checks prior to start of Noise Level Measurement
Ensure that the commissioning of all HVAC equipment have been completed & all equipment are operational.
Ensure all openings to plant rooms are sealed as per specifications and the gaps are filled with rock wool & covered with sealant properly.
Ensure that the Sound Transmission Class of plant room doors are as specified.
Ensure that vibration isolators such as springs, neoprene pads, etc., are provided for the equipment installations.
Ensure that sound attenuators are installed in supply & return air ducts as per approved shop drawings.
Ensure that the balancing of the chilled water system is completed satisfactorily.
Ensure that the Air Balancing is completed satisfactorily.
Ensure that the BMS system is commissioned & is functioning satisfactorily.
Noise Level Measurement Procedure
Specification Requirements
Upper Floor Offices : NC 30
Offices : NC 35
Corridors, toilets, kitchens, lift lobbies & general circulation areas : NC 40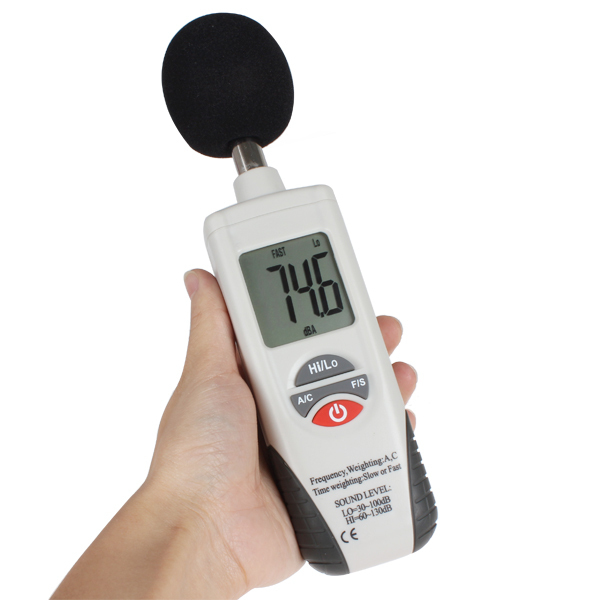 Ensure that all the preliminary checks are carried out successfully.
Start the system continuously for 48 hours with controls set on normal operating mode.
Check and make sure that all VAV controllers, BMS controls and control valves are operating properly.
Noise level will be measured with the use of Noise level meter. This instrument will read the sound pressure level in decibels (dbs) of several frequencies, from 63 hertz to 4 khz. These frequencies are called mid octave band frequencies.
The sound level taken in each frequency will be recorded and plotted in the noise criteria graph (NC) in order to find out the actual NC level in each room. NC graph is enclosed herewith.
Measure the noise level of all the areas as per the specification requirement. The distance from the sound source shall be 3 meters.
Compare the measured reading against the design datas and make sure the readings are within the acceptable range. In case the readings is not within the range, check ,verify and advise corrective action to be taken.
Measure and record in the approved test sheets the noise levels for all areas as per specification.
Attachments:
Preliminary checks for Noise Level Test
Noise Level Test Records
Noise Criteria Graph
Precommissioning & Commissioning Plan for HVAC System
Risk Assesment