The purpose of this procedure is to define the step by step method to implement the correct practices for the precommissioning & commissioning of Smoke Extract Fans through the guidelines contained herein so as to ensure that the job execution complies with the project requirements and serves the intended function to satisfactory level.
Precommissioning Procedure for Smoke Extract Fans
Ensure that the extract fan installation is complete and mechanical completion is approved.
Ensure that no damage has occured between mechanical completion & precommissioning.
Repair all damages to the equipment finish paint.
Check the fan is installed as per the approved shop drawings and manufacturer's instructions.
Check by hand that the fan is rotating freely.
Check duct connections s per approved shop drawing and respective method statement.
Check that the motor & the pulley are alighned & the belt tension is correct.
Check the connection of fan inlet & outlet are done with proper alignment.
Check the fire rated ductwork installation is complete & fire dampers are open.
Check for proper electrical power, control and earthing connections as per manufacturer's recommendations. Field wiring to be pre-tested for continuity and insulation resistance.
Check the internal & external surface of the fan is cleaned.
Check the fan impellers are statically & dynamically balanced.
Set earth leakage and overload relays as per motor nameplate rating.
Check the interface of fan with fire alarm & BMS system.
Check the identification & labelling of fan & ductwork.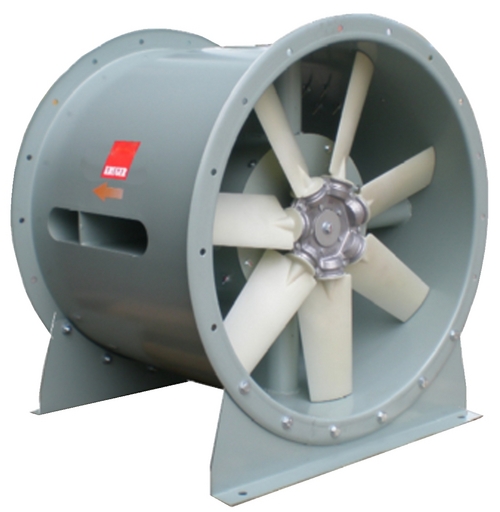 Commissioning Procedure for Smoke Extract Fans
Ensure that all the precommissioning checks are carried out successfully.
Start the fan for a moment & check the direction of rotation of the fan / motor is correct.
Upon ensuring correct direction of rotation, start & run the fan for 5 minutes in normal condition.
Check for any undue vibration or noise.
Induce a fire signal from a floor through the Fire alarm control panel & check the working of the fan in Fire condition.
Check the Motorized fire damper in the subject floor from where the fire signal is induced is open & all other fire dampers are closed.
Check the damper to the FAHU is closed & the normal extract air passage dampers in all the floors are closed.
Measure air flow in the main smoke extract air duct and adjust, if required to set design value.
Check any control / safety devices for proper functionality.
Check & record the current & voltage on all phases.
Check & record the static head.
Record all readings in the final performance check list reference no.
Attachments
Precommissioning check sheet for Smoke Extract Fans
Commissioning check sheet for Smoke Extract Fans
Performance Test Record for Smoke Extract Fans
Precommissioning & Commissioning plan for HVAC System
Risk Assesment