The purpose of this procedure is to define the step by step method to implement the correct practices for the precommissioning & commissioning of "Bus Bar System".
Through the guidelines contained herein so as to ensure that the job execution complies with the project requirements and serves the intended function to satisfactory level.
Below is list of necessary tools and equipment for work activities:
Portable Hand tools
Step Ladder
Insulation Tester
Multimeter
Torque spanner
Precommissioning Procedure for Bus Bar System
Ensure that the Bus Bar System installation is complete and mechanical completion is approved & all comments on the installation inspection are incorporated.
Make sure that all installations are in conformity with regulatory authority and local & international building codes. Ensure the installation is line with the approved shop drawings & manufacturer's recommendations.
Identification for the busbar system to be as per project specifications.
Ensure that no damage has occurred between mechanical completion & pre-commissioning.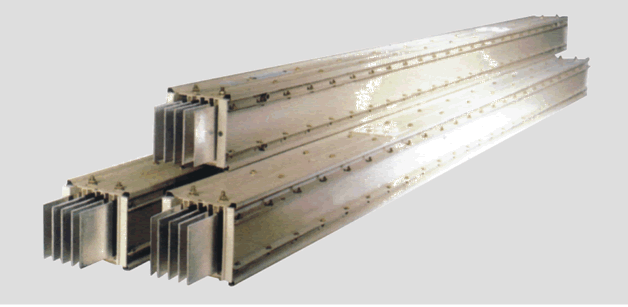 Check and ensure proper flange termination is carried out in respective switch boards.
Repair / replace damaged components, if any.
Ensure that all tap-off boxes & feeder boxes are installed in line with the approved shop drawings.
Make sure that the tap-off & feeder boxes are easily accessible for operation.
Check the bus bars are levelled & aligned properly.
The support system for the bus bars is complete and approved.
All removable installation covers are fixed back properly.
Ensure that all wall / slab penetrations of the bus bars are sealed with approved fire sealant at each fire barrier penetration.
The torqueing of the bus bar joins shall be carried out using torque wrench as per the values recommended by the manufacturer.
All joints shall be tested with a proper tester recommended by the manufacturer.
Bus duct covers shall be properly replaced upon completion of torqueing of each joint.
Make sure that the phase sequence are same throughout the length.
Ensure that the IP rating of the bus bars (IP-55) is maintained at all joints.
Commissioning Procedure for Bus Bar System
Ensure that all the precommissioning checks are carried out successfully.
Ensure the joints are in level using spirit level.
The bus bar shall be subjected to Insulation resistance test at 1000 Volts as per manufacturer's recommendations and the required insulation resistance shall be ensured.
All the values shall be recorded in the test record sheet.